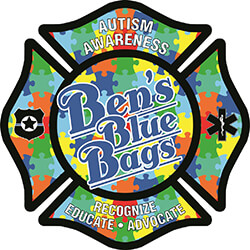 As part of our 10-year anniversary celebration, we made a donation to Ben's Blue Bags in honor of the late Crown Point Fire Department Chief Dave Crane. Pictured is Ben whom the project is named after.
If you would like more information or would like to get involved with the Ben's Blue Bags project visit their site here https://www.crownpoint.in.gov/468/Bens-Blue-Bags or their Facebook page here https://www.facebook.com/bensbluebags/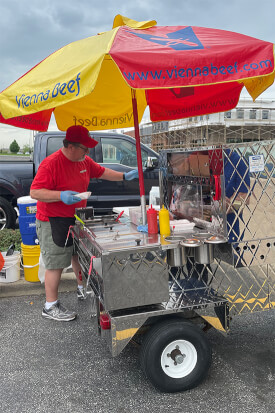 We would like to thank Megan Moloney, Baker Extraordinaire 219-213-3686, for the cool cake and delicious cookies. Megan is a young entrepreneur starting her own business while attending Hanover Central high school. Also, special thanks to Milan Damjanovic, Damo's Hot Dog Cart https://www.facebook.com/DamosDogs/, for the very yummy hot dogs, (also available for catering). You both made this day a memorable one.