HONESTY, COMMITMENT, QUALITY CRAFTSMANSHIP
SALUTING ALL SERVICE MEN AND WOMEN AND VETERANS
Welcome to Man Cave Barbers
Barbers are professionals who have accepted the responsibility of caring for men's hair and grooming. Man Caves are dwellings men go to do things they enjoy allowing them to retreat from the daily grind. Man Cave Barbers is a throwback to the days where a MAN would have their hair care and grooming done by a MAN'S MAN — a BARBER. We honor the tradition and craftsmanship of the haircut, the shave, and the barbershop.
At Man Cave Barbers we give you the haircut you want as a man handcrafted to your desire. The shave — the way real men have done it since they were in a cave — hot lather and a straight razor.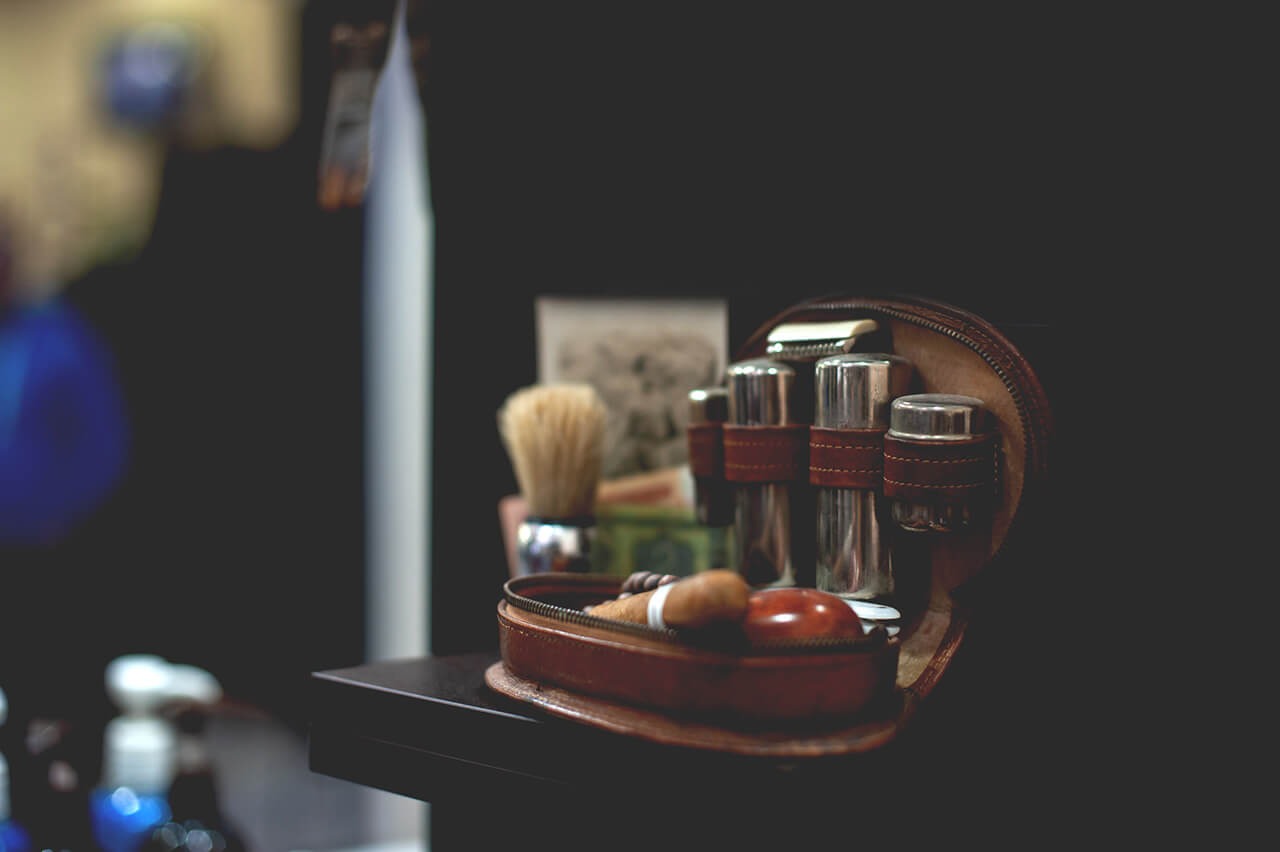 Thank You for Your Patronage
As we celebrate our now 10 year anniversary, we want to thank all of our customers and supporters. We look forward to serving you for years to come.
Services and Pricing
A precision hand-crafted haircut and hot lather neck shave, with decent conversation.
(Quality conversations are PRICELESS!)
Senior Men – 65 Plus ......... $12

Age 65 and over

Young Men – Pre-High School ......... $15

Under high school age
Men ......... $18

Regular, fades, flat tops, Princeton

Active Military & First Responders ......... $14

Police, Fire & EMTs
Men – High School ......... $19

Under high school
Men ......... $23

Hair that is longer than 4 inches.
Face Shave ......... $30

Straight razor, hot and cold towels.

Head Shave ......... $25

Straight razor, hot and cold towels.
Beard Trim ($6 with hair cut) ......... $10

Trimmed and shaped properly.

Mustache Trim (free with hair cut) ......... $4

Trimmed and shaped properly.
Please Note: We will stop face shaving services 45 minutes before closing.
Shampoo – with hair cut ......... $5
Prices subject to change without notice.
Please Note: During midday, each staff member will take a lunch break. Please respect their time.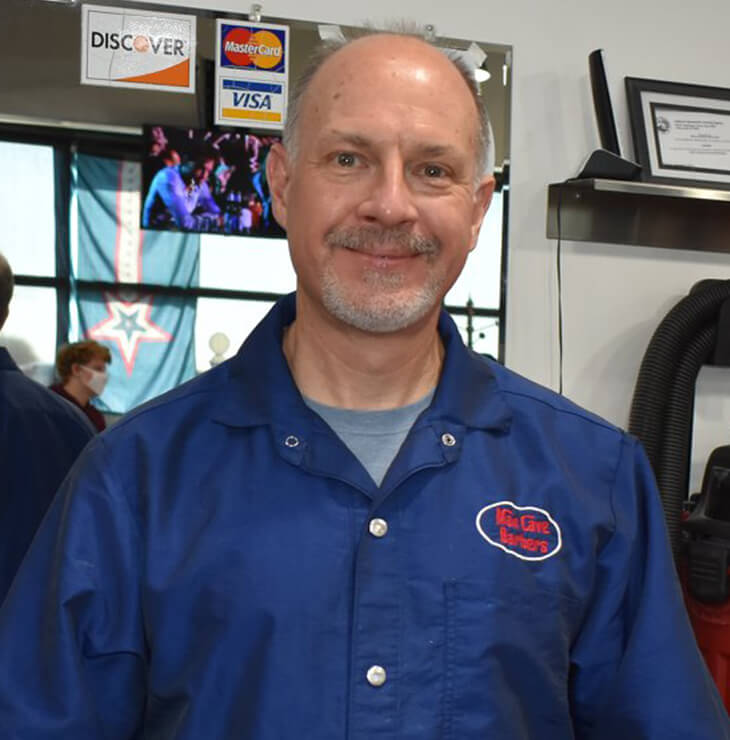 Wayne Borowski
Shop Owner
Barbering since 2003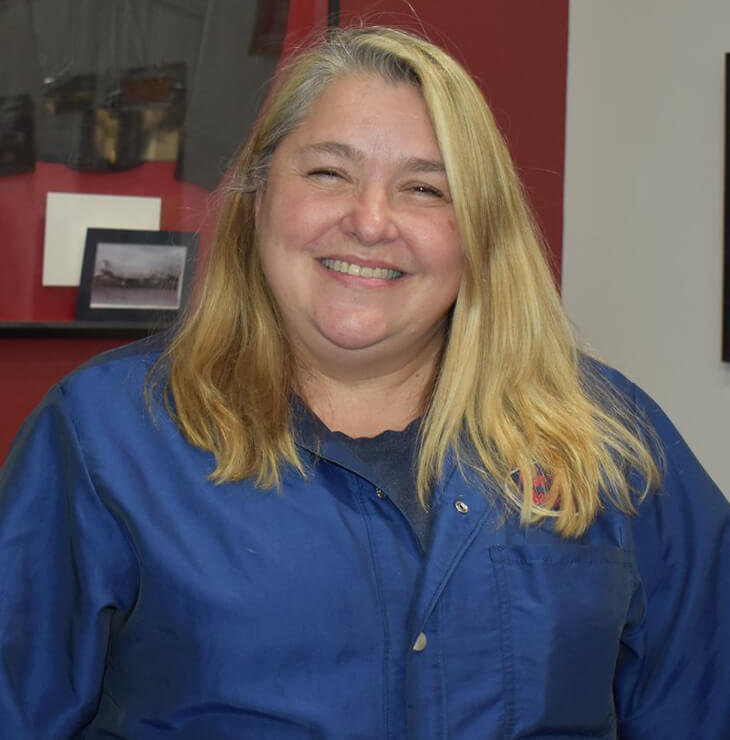 Brenda Konja
Barber
Barbering since 2006

Margo Tobeck
Barber
Barbering since 2012

Michael Martinez
Barber
Barbering since 2014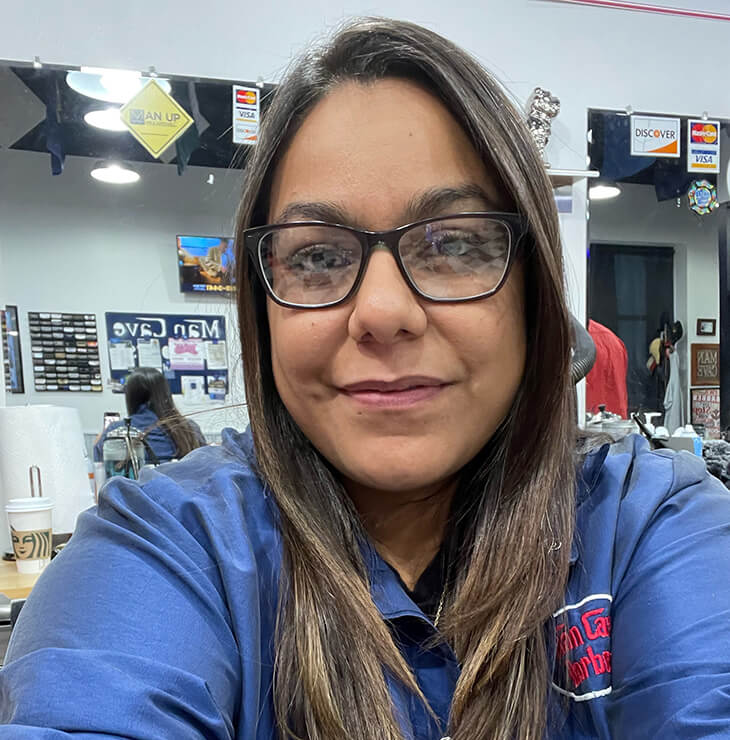 Diana Alghazali
Barber
Barbering since 2006

Traditional Haircuts
Handcrafted cut, usually tapered in back but squared and rounded works for us if you like. You want it parted, Caesar, spiked, forward, front spiked, or messy, then that's how we will cut it.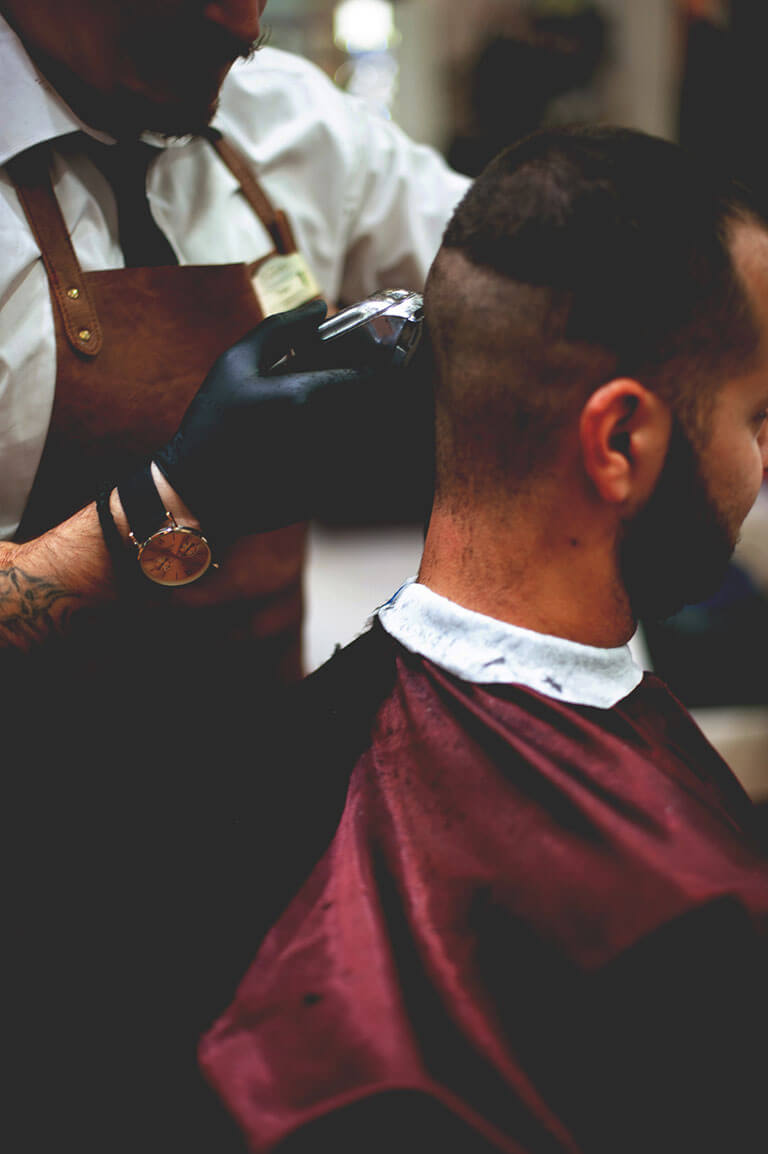 Flattop Haircuts
Handcrafted the old-school way. Short tapered to skin sides with a flat "put a level on it" top. You just tell us your style regular, super short, or longer.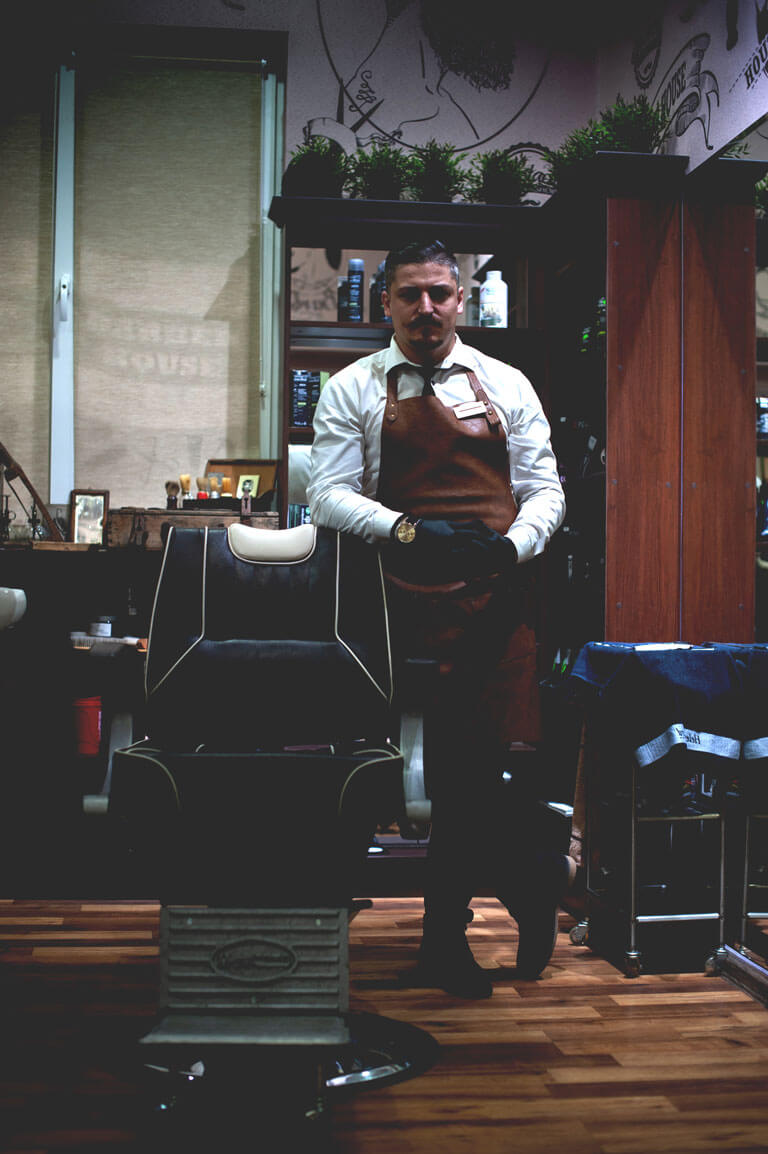 Crew Cut/Buzz-Cut Haircuts
One length all over, usually ¼ can be shorter or longer to your preference, with the edges tapered
Fades Haircuts
The sides and back of the head cut to FADE from short at the neckline to longer on top. You tell us how short you want the sides from bald, regular "2 Blade", to long; we can cut your fade. The top cut to your desired look.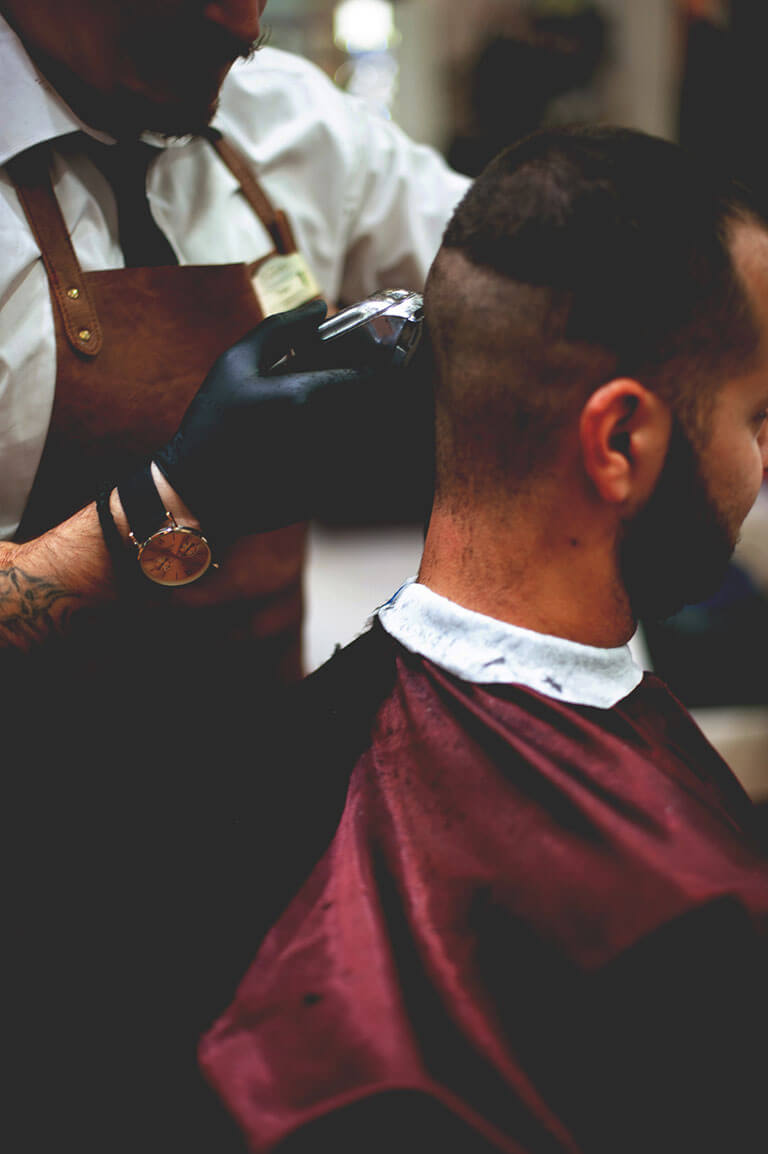 Princeton Haircuts
Short tapered sides and back with a parted top.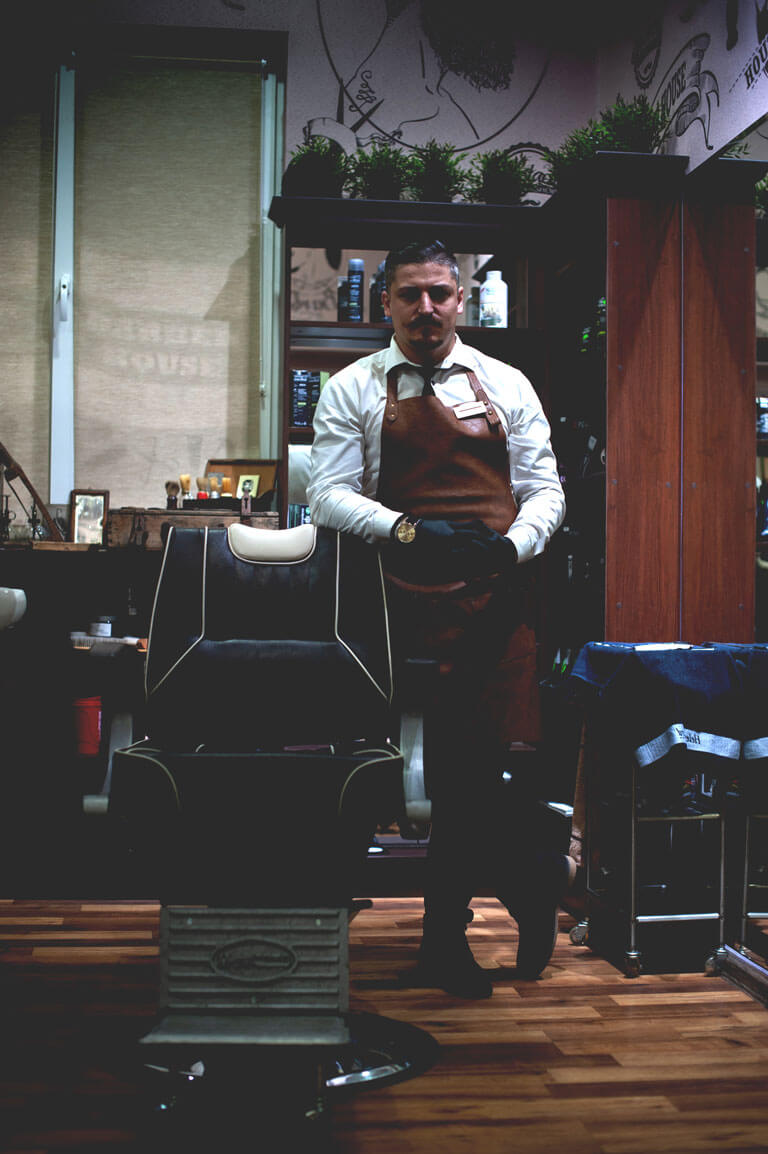 Military Haircuts
High and Tight, Horseshoe flat top, or basic regs, it is an honor to cut your hair to your standards.
Long Styled Haircuts
So you are wearing more the shaggy, surfer, old school rock-star, or Age of Aquarius look, fine by us. We know how to do long layered or styled cuts too. These just take a little more time.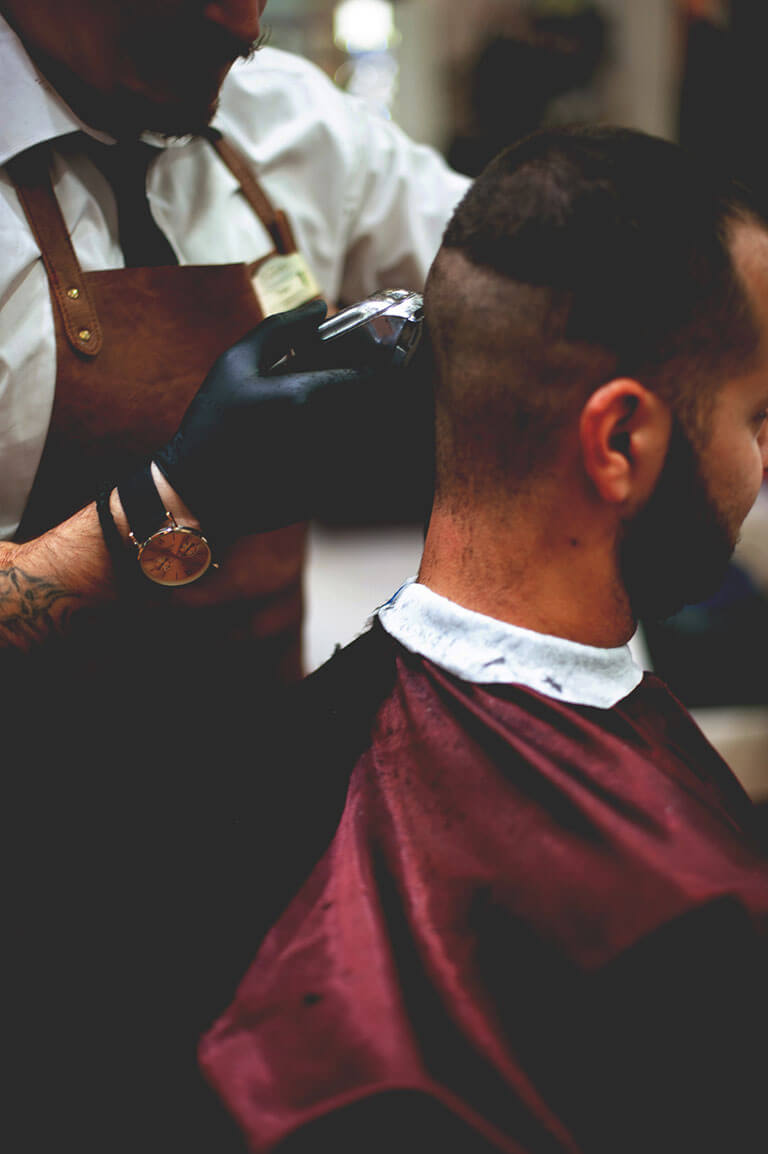 Beard/Mustache Trim
It is your mustache and beard. We will shape, adjust, and create it to your liking.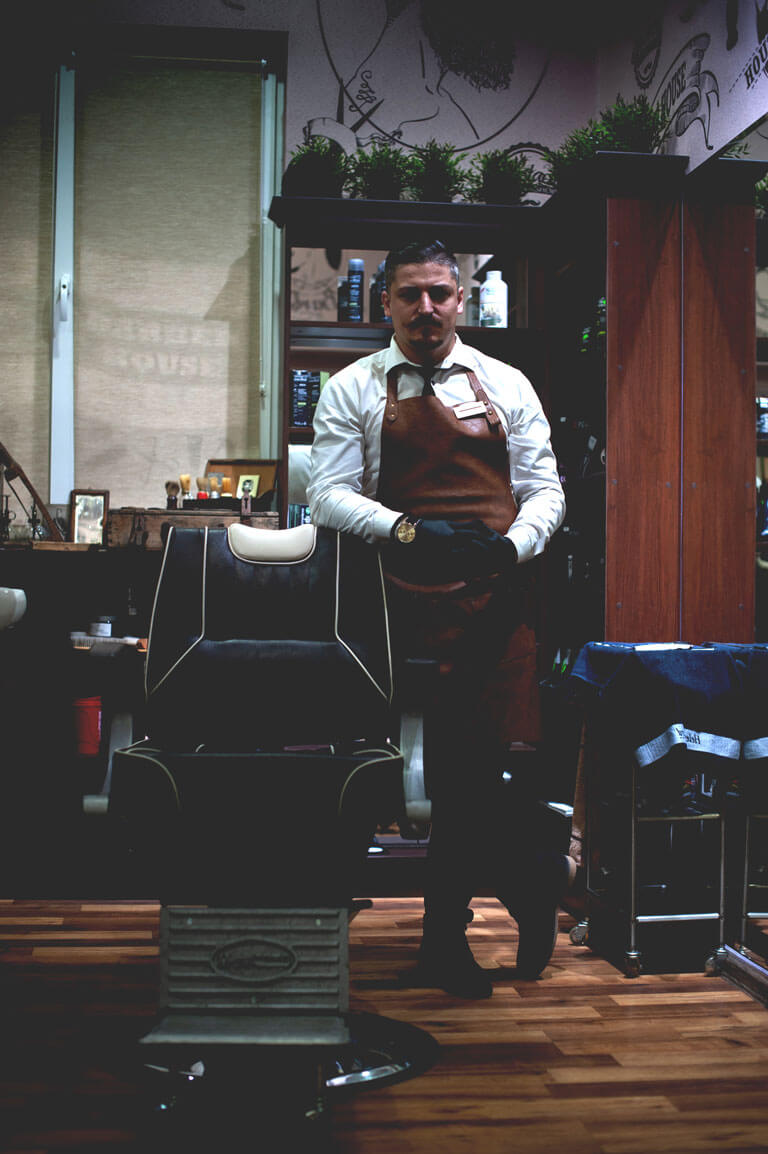 Regular Shave
We lay you back in our comfortable barber chairs for a relaxing shave with the original straight razor shave. We start with a hot towel and hot lather to prepare your face for shaving. We then apply additional hot lather and shave you with a traditional straight razor. We end with a soothing steam towel followed by a refreshing cold towel applied to your face. Ops, we end with the traditional "slap on the face" with aftershave, the wake-up call.